Welcome
Welcome to the web site for the Lincolnshire Division Red Cross of Constantine. I hope this will be of informative use and will bring you up to date in Red Cross matters that have taken place or planned for the future thus allowing you to make the necessary diary note.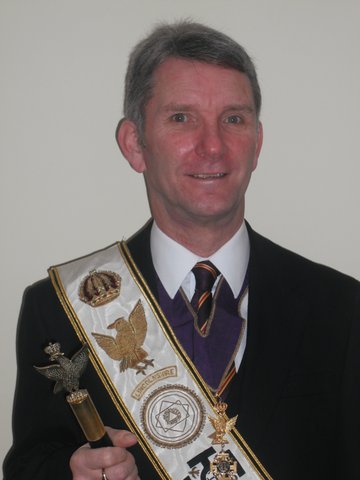 I wish us all to go forward in the coming years by building the Conclaves, by improving the ritual where needed and if every Worthy Knight plays his part success is guaranteed. Tell your suitably qualified friends about us and encourage them to become members of this wonderful Christian Order. The ritual can be difficult, but can be mastered. By rising to the challenge and performing to the best of your ability is the highway to achievement and fun. Yes, I did say fun, this being the aim because without it the Order is not being enjoyed.
I am very privileged to be your Intendant-General and I will do all I can to make the Order worthwhile. However, I must make it clear that the Division is your Division and only by attending your Conclaves and assisting as much as is possible can we achieve the satisfaction that this Order can offer. We must all play our part.
I look forward to meeting you all over the next year during my visits to your Conclaves. I wish you all well and every success for the future.
Stephen Roberts
R. Ill. Intendant-General

---
Retiring words from R. Ill. Kt. John Raymond William Clements, K.C.C.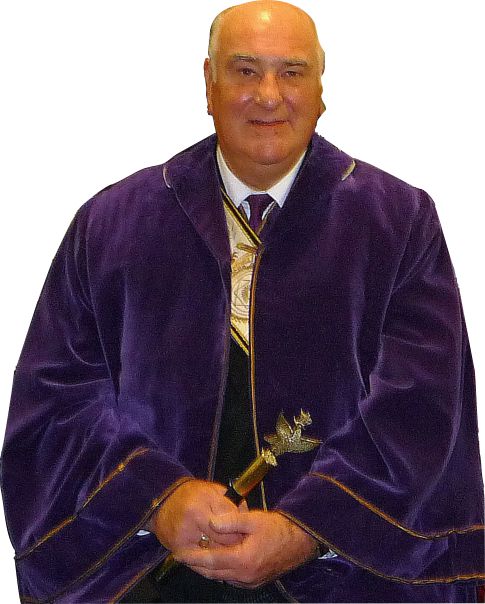 At the beginning of the year, January 2016, I decided to request my retirement as Intendant-General for Lincolnshire as I would be 75 in October. Mark Masons Hall agreed to this and I recommended my Deputy, Steven Roberts, to be my successor to which they agreed.
I have been privileged and honoured to be your Intendant-General for the last 10 years, all but three weeks, and thank all the worthy knights of the Division for their support during that time.
It has been a busy 10 years and I have enjoyed all my visits not only to the Conclaves in Lincolnshire but also to all the Divisional meetings that I have attended around the country. This includes the Benelux Division in Utrecht, for which I thank Ill. Kt. Mick Stocker who did all the arranging. Visiting the Conclaves and Divisional meetings involves a lot of travelling and I thank all those knights who accompanied me on those journeys, not least of all "Bloss" Billin who in the latter years became my unofficial "Divisional Chauffeur"
During my term I have had two Divisional Recorders, Ill. Kts. Mick Stocker and Ray Wade both of whom have supported me in an excellent manner. I am sure many knights are not aware of the time and effort that has to be put in by a Divisional Recorder; it is a full-time job throughout the whole year.
Although my term of office has been most enjoyable there have been some sad moments – particularly the death of any Knight in the Division. Two of these occurred early when Illustrious Knights Spencer Rudkin and Keith Slater, my first two Deputies, died; both were a great loss to the Order as well as Masonry in general.
The Divisional Sepulchre Guard are to be congratulated on their attendance at all Appendant Order ceremonies and Team visits over the years. I found the support of the Divisional Officers at the Team meetings exceptional and I thank them for their support, particularly at my last one, as Intendant-General, at Thornton Abbey Conclave in Cleethorpes where I was greatly surprised when I was presented with some beautiful gifts from all of you, they are much appreciated and will remind me of many happy times with you.
Protocol dictates that I am unlikely to meet any of you at a RCC meeting for the next 12 months; however, I am sure I will meet some of you at meetings of other degrees and I look forward to resuming my RCC masonry, in full, in due course.
I have enjoyed wonderful support from everyone during my time as Intendant-General and I am confident that you will continue this support for Ill. Kt. Steven Roberts when he becomes your Intendant-General.
Always remember, whatever you do enjoy your masonry.
Best wishes,
In Faith, Unity and Zeal,
John